Naruto Swords
If you are a Naruto fan, don't miss the Sasuke Uchiha Kunais and Katanas that we have in our catalog as well as other products that we are going to include.
The story of Naruto Uzumaki began to be published in a manga in 1999 and since then it has become a mass phenomenon that advances hundreds of millions of copies throughout the world. Masashi Kishimoto is responsible for everything. I create a story of friendship, battles and ninjas.
It tells the story of Naruto Uzumaki, a teenager who fights with his rivals in search of recognition and chasing a dream, to be the strongest ninja in his territory.
Guided by the demonic spirit within him, orphaned Naruto learns to control his powers as a ninja in this anime adventure series.
Did you know that the Matrix movie and World War II have inspired many aspects of the Naruto series? Movies, novels, illustrated books, video games have been made and even Funko dolls have been created.
Naruto Uzumaki
He is the protagonist, a young ninja whose main aspiration is to become Hokage of his village.
sakura haruno
She is the tritagonist of the series and friend of Naruto. After her training with Tsunade she became a Medical Ninja.
Sasuke Uchiha
He is the deuteragonist of the series as well as a survivor of the Uchiha Clan.
hatake kakashi
He is a shinobi from Konohagakure. He is known worldwide for his use of the Sharingan, which is why they call him Kakashi, the Copy Ninja.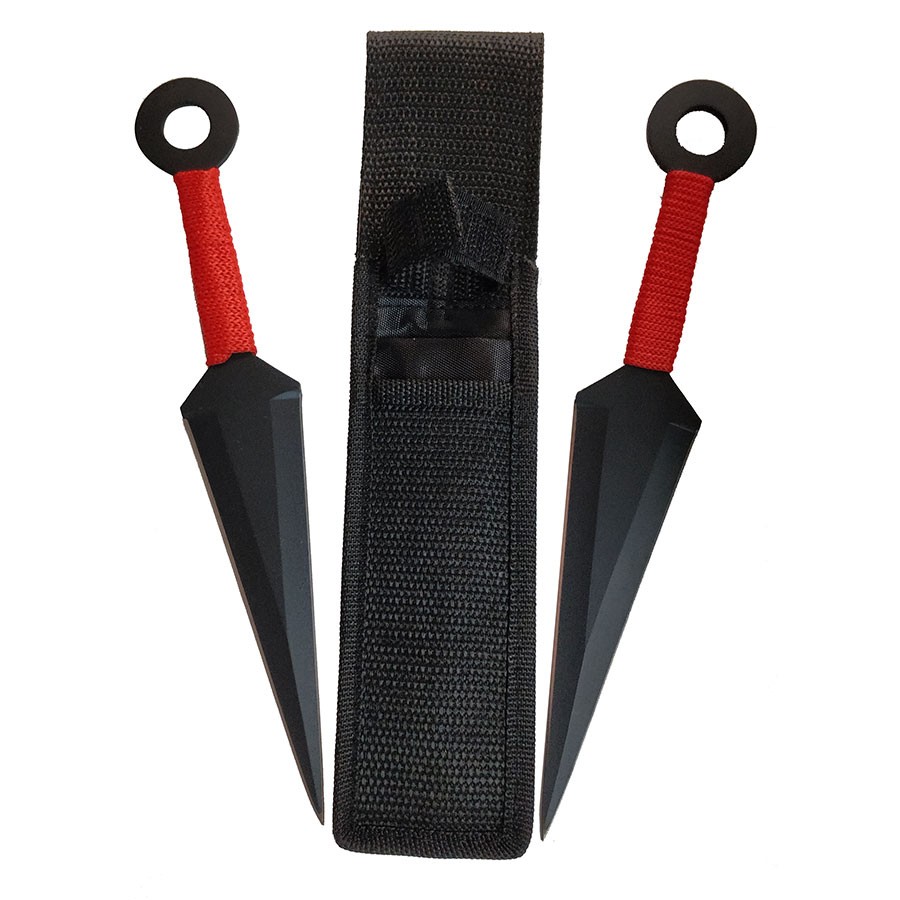 Naruto's Kunai
Naruto's kunai are short throwing knives used by Ninjas. The kunai were used for probing, digging and chiselling.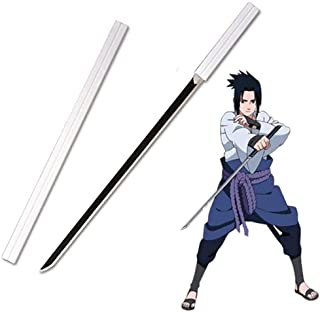 The Katana Sasuke Uchiha
Sasuke Uchiha's katana is actually a Japanese chokutō. Shasuke could channel his lightning release chakra into the blade to increase its sharpness and reach with high-frequency vibrations.
Are you interested in the Sasuke Uchiha katana or the Naruto Kunais?
If you are a fan of the series, you are interested in Naruto's kunai or the Sasuke Uchiha Katana , we can provide them to you immediately.
Read more
I have read and accept the privacy policy to receive the newsletter. 
Responsible for the file: SERRALZATE, SL. Purpose: make the purchase. Legitimation: execution of the contract. Recipients: The data will not be communicated to third parties. Rights: access, rectify and delete the data.
Managed by SERRALZATE, SL. VAT no. ESB99269748. Saragossa - Spain