French gorget XIII century adjustable
French gorget of the XIII century manufactured in steel and adjustable by means of belts. One size. The original can be seen in the Louvre Museum.
Ratings and comments from our customers
Customers who bought this product also bought:
Medieval gambeson padded black and closed on the front with buckles. p>
5 other products in the same category:
Gorjal medieval set Adam, made of carbon steel with a thickness of 1.2 mm Has a simple design that makes it fit with any kind of medieval armor.
The gorjal noble Epic Armoury is a piece of leather armor hand-made, designed to protect the face and neck, inspired by the armor traditionally used during the medieval period. Shaped to sit comfortably around the...
Protector for the neck of the Rider model Lena, manufactured in carbon steel with a thickness of 1.2 mm Is adjusted to the neck with a leather strap.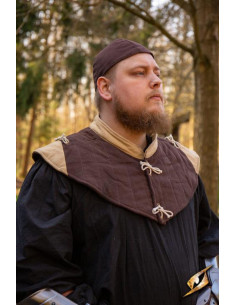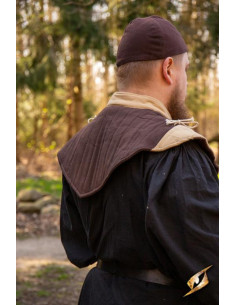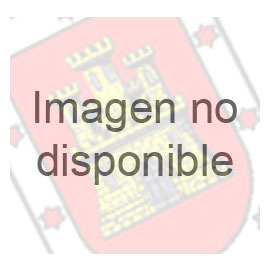 Designed to add comfort and protection underneath your armor this gorjal collar is essential when you venture into the battle. Made from a coated cotton padded and lined with an interior of soft polyester, this...
Gorjal medieval collar drawn up in cotton 100%. It closes and adjusts by means of two leather straps with metal buckles. You can use below of an executioner or of a bishop's cloak mesh. Available in 3 sizes.