Medieval armor miniature made of metal and craft. It includes wooden base. Height: 54 cms.
Ratings and comments from our customers
Customers who bought this product also bought:
Replica flintlock pistol 4 guns XVIII, century France.
15 other products in the same category: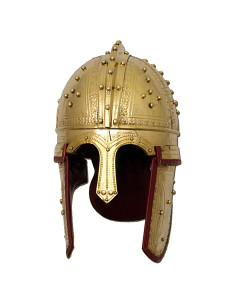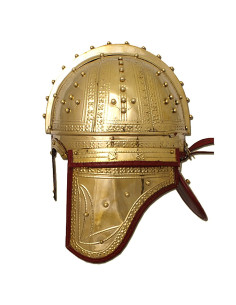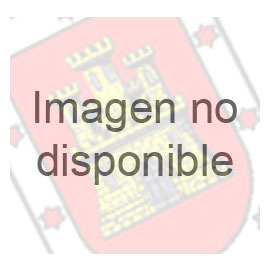 Helmet Roman Deurne, S. IV. Elaborate reconstruction of a helmet of cavalry of roman late such as that found near Deurne, Holland. The intricate ornamentation suggests that the bearer was an officer of very high rank....
Japanese Replica Helmet (Takeda Shingen Kabuto) based on the original part of the museum and handmade by Hanwei factory. The helmet is functional and includes wooden stand.
Articulated arms Gothic medieval armor. It Includes 2 arms. Made of polished steel 1mm. thick with rolled edges. It includes leather straps with buckles to adjust. P>
Medieval helmet Coventry Sallet of the fifteenth century. It is a replica of the original found in the Herbert Art Gallery Museum in Coventry, England. Handmade in 2 mm steel. of thickness and prepared for Full...
Pair of gloves chainmail rings coated with 9 mm. Made of galvanized steel.
Guerrero s hull. XVI recorded. It corresponds to theFull Armor sixteenth century.
Templar medieval town conical Sugar Loaf in full size.
XV century medieval armor made of steel. Measure 185 cms. Weight 35 Kg.
Tournament Ristre full armor ready to ride. Made of steel. It includes brackets, base, launches and all the complete armor.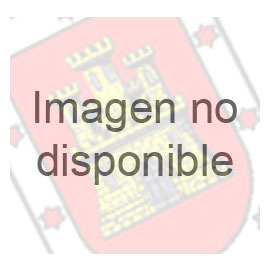 Helmet of the Cavalry Polish model Hussar. It is a lightweight helmet with protections for the ears and the nose, which was used during the SEVENTEENTH century. The helmet has a leather lining riveted on the inside....
Escarcela Balthasar to hang to the belt using leather straps. It is made of polished steel.
Authentic medieval chainmail, made with long sleeves, made of galvanized carbon steel with 9mm rings. p>
Escudo Cruz de los Calatravos made of iron sheet and decorated by Craquelé technique. It comes prepared from behind with a chain to hang it on the wall. span>
Shield with rampant lion painted in large, golden studs around. Made by hand in steel. P>
Leg guards medieval leather with pads of metal. The leather parts are made from cowhide with a thickness of 3 mm and the metal parts have a thickness of 2 mm Are adjusted with the leather straps.