Rapier help bullfighters made of Toledo (Spain). LANKY.- 91 cms. It includes leather sheath. P>
Ratings and comments from our customers
Customers who bought this product also bought:
professional bullfighters rapier for 4 veins, made in Toledo (Spain). LANKY.- 91 cms. It includes leather sheath. P>
Original Opens-bottles Plate magnetic Tienda-Medieval. Ideal to hang on the door of the fridge.
15 other products in the same category:
Set composed by 6 knives launchers single-edged with nylon sheath. Stainless steel blade. Overall length: 15.7 cms.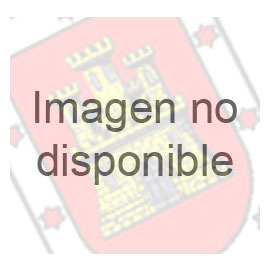 Head battle axe Lutomiersk, S. XI. The axe gets the name of the place where it is found, the Cemetery of Lutomiersk. It is thought that the ax is of the ELEVENTH century. Our replica has the sheet made in mild steel...
Katana John Lee model Fujisan forged by hand. It is a piece of art asian: Blade forged carbon steel and hardened in the traditional way. The blade is folded 12 times (about 8000 layers) to get a beautiful damascus...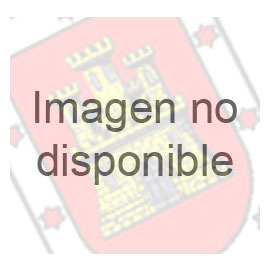 Dagger testicular medieval. The dagger was very popular in England and Scotland during the centuries XIII-XVIII. The protector is made of a single piece with the grip of wood and is reinforced at the top with a metal...
Renaissance Rapiera sword of the XVII century. Hand forged blade in EN45 polished carbon steel. Guard and handrails of steel loop and handle wrapped in wire. Includes leather sheath with metallic finishes.
Sword Tizona of Cid Silver. Tizona and Colada both swords belonged to the Castilian knight Rodrigo Diaz de Vivar, known as El Cid XI century. P> Hidalgo and Castilian warrior, leading his own army he mastered...
Carbon steel blade Katana sheathed black lacquered wood + exponent of black desktop. Hoja.- 69 cms.
Tao Kung Fu sword made of stainless steel. LANKY.- 91 cms.
China Jian sword sheath blade 75 cms. stainless steel handle and red lace. Pod includes tai chi.
red snake red sheath and 440 stainless steel sheet Wakizashi.
Polish functional Sable manufactured in carbon steel CSN 14260 (DIN 54 SiCr 6) with a hardness of 44-48 HRC. The sword is a sword-like, curved and sharpened only on one side knife. This sword called saber was used by...
Father Sword Conan the Barbarian forged with stainless steel and manufactured in the factory Marto Toledo (Spain). The exact replica of the film. It comes with a certificate of authenticity. Conan the Barbarian (also...
Functional Tizona sword forged carbon steel E4, mandoble type. Brassed finishes in guard and pommel. LANKY.- 97 cms. and 2 kg. of weight. Made in Toledo (Spain). P>
Hammer of the German War with Tip. It has a large beak, as well as small tips on the sides. The peak back is thick and able to pierce armor. The head is secured with steel pins to the shaft of hard wood that is also...
Pirate Roberts Bartlolomew Sable leaved 1682-1722, Wales S. XVIII. Length: 81 cms.