Dagger with decorated scabbard dog
Daga dog with stainless steel blade engraved with brassed guard and pommel and wooden handle. LANKY.- 30.5 cms. It includes metal sheath with gold engravings. P>
Ratings and comments from our customers
Data sheet
Long

30.5 cms.
Material

Blade: Stainless Steel
Blade long

15,5 cms.
Customers who bought this product also bought:
Wooden board to hang sword. Size: 100x18 cms./ P>
Navaja calaveras with stainless steel blade and steel handle decorated with skulls. It includes the Fast Opening System of assisted opening as well as belt clip and color box.
15 other products in the same category:
English sword basket comes from the sixteenth century and became popular in the seventeenth century. It is cataloged in the Royal Armory of England. The basket is covered with fabric. It includes stiff leather sheath.
Halberd XVI century. Measure 205 cm. Weight 2,800 gr.
Set of 2 nineteenth century dueling pistols gunmetal. A duel is a formal type of combat, as has been practiced since the fifteenth to the twentieth century in Western societies. Butt polystyrene (imitation wood)...
Dagger sheath decorated with metal rings. Made of stainless steel sheet. Grip handle and gold finishes. Long, 40 cms.
Gun decorative sparkle, France XIX century. (Left-handed). Made of wood and Zamak. LANKY.- 39 cms.
Espartana sword of the 300 film. Sheet of 61 cms. Hand forged with tempered carbon steel blade. Full spike. It is manufactured with traditional solid steel parts. Wooden handle lined in genuine leather. Includes...
Wakizashi Blue-Silver 440 stainless steel sheet.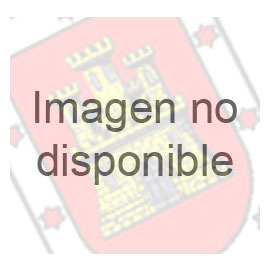 Arrowhead Chippenham type 1 made in mild steel. Features:Diameter hole: 7 mmThe long part where it enters the rod: 26 mm
Military Rifle Sharps, 1859. Made in USA madra and Zamak. It decorative although the mechanism is working.
red snake red sheath and 440 stainless steel sheet Wakizashi.
Official replica of the Sword of Mirkwood Hobbit carrying the Mirkwood Army infantry in the Black Forest during the Battle of the Five Armies. Steel blade decorated with elven reasons. It includes hanging wooden stand...
Mini mace two heads with handle means. Measure 36 cm. Weight 106 gr.
Hacha XIV-XV century. Measures 61x20 cm. Weight 710 gr.
War hammer medieval known with the nickname of 'beak of a crow'. Manufactured with a steel head. It is resistant but NOT recommended for functional use.
Dagger decorative sheet of 24 cms. made of stainless steel. On the knob is decorated with a medieval castle. Includes sheath.