Italian esclavona functional sword with steel blade slightly resistant carbon HRC 44-48 and riveted handle. Their bond is notable for its design with rounded end.
Ratings and comments from our customers
The term rapier currently also known as rapier. Sword that emerged in the Renaissance in Spain to call some sort of straight swords and long blades. The true name in Spanish rapier is Tizona.
At this sword it is called rapier because it was carrying clothes, fashion and used as a weapon for self defense. The maximum period of splendor of the rapier could place it between 1525 and 1675 being replaced by the typical sprat eighteenth century French origin.
There are three types of side dishes to consider: trimmings loop, shell or cup, which consecutively give greater protection to the hand that wields.
| Reference | Attributes | Quantity | Price |
| --- | --- | --- | --- |
| 015490001 | Handle: Brown Leather; | 0 | £285.97 |
| 015490002 | Handle: Natural leather (undyed); | 0 | £285.97 |
| 015490003 | Handle: Black Leather; | 0 | £285.97 |
Customers who bought this product also bought:
Rapier functional tie with steel blade light and strong carbon. The term rapier currently also known as rapier.
Loop functional rapier sword Venice with carbon steel sheet CSN 14260 (DIN 54 SiCr 6). It is lightweight and durable. Has the handle riveted. P>
15 other products in the same category:
Godofredo Viking sword with steel blade folded Damascus. Very well balanced. Faithful reproduction of the ninth century. The grip is leather interlaced and guard and pommel are of Damascus steel. The sheath is made of...
Polish functional Sable manufactured in carbon steel CSN 14260 (DIN 54 SiCr 6) with a hardness of 44-48 HRC. The sword is a sword-like, curved and sharpened only on one side knife. This sword called saber was used by...
Sable Functional Pirate. Manufactured in carbon steel by the master armorer from the Czech Republic, Jiri Krondak.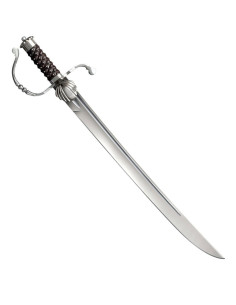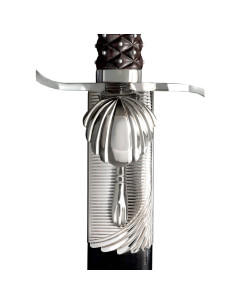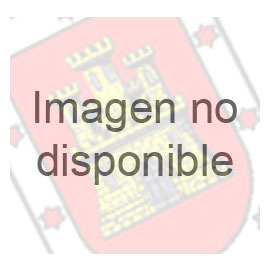 Elegant sword Hunting hunting brand ColdSteel with a short blade with a high content in carbon steel 1055. Grip wood rosewood hand-carved and adorned with pins of alpaca. Includes sheath of black leather with metallic...
Escramasajón long Geirstein also called to fight sax made of carbon steel CSN 14260 (DIN 54 SiCr 6) with a hardness of 44-48 HRC. It looks like a dagger or a knife but is considered a small sword with a single edge...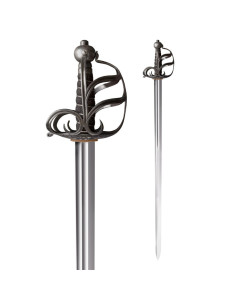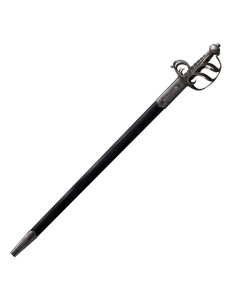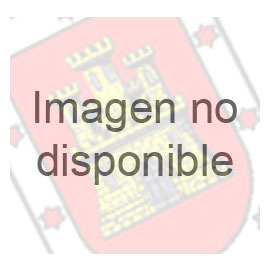 Sword of the Dead English Functional, the SEVENTEENTH century with a blade in high carbon steel 1055, SHARP. Includes sheath of black leather. Ideal for specialists in martial arts or recreacionistas.
Sword Mercenaries of the fifteenth century. It comes sharpened. It has a sheet in tricanal carbon steel, a curve steel guard and a riveted knob. Includes leather belt sheath P>
Gothic Sword 2 hands grip. Leaf fully functional high carbon steel and reaching impressive dimensions 155 cms. longand a weight of 3.1 Kg. It is made by the famous Czech Jiri Krondak gunsmith.
Sable historical Persian Shamshir functional manufactured by ColdSteel blade in high carbon steel 1055 treated thermally by experts. Comes SHARP. The guard is latonada, mango, imitation buffalo horn ending in a bulb...
Viking sword functional for practices, IX century. Made of heat-treated 5160 steel spring with a hardness of 50-53 HRC. It includes wooden sheath covered in leather.
Saber U. S. Navy 1917 improved. Is the same as the standard but with a protective a lot more cash. With their leaves deep bluish-green and their grips rosewood, the blades of the series 1917 Cold Steel are instantly...
Roman Gladius sword for combat manufactured in carbon steel CSN 14260 (DIN 54 SiCr 6) with a hardness of 44-48 HRC. The pommel and guard are riveted and manufactured on old wood.The gladius swords were feared and it...
Long sword, Sax or Seax German Steel Damascus made by ColdSteel. Sheet steel Damascus high hardness and better temperabilidad with a greater retention of the edges. The guard and pommel are latonados. Includes sheath...
Sword Army USA Marines NCO forged by experts with a blade in high carbon steel 1055 heat treated and tempered. Includes sheath made of leather with brass fittings.
Sword light Cavalry, functional, 1796, with a sheath of steel. Inspired by the sabres the british and the prussians used in the battle of Waterloo. SHARP blade in carbon steel 1055 and grip black. Includes sheath...