This medieval stock exchange, also known as the bag of a pilgrim or a bag of bread, it is made of cotton canvas resistant and can be used as one shoulder bag or as a simple shoulder bag. The bag has a cord sewn with cord-stop and fits securely to keep your belongings safe from the hands wandering. The sides and ends of the cord are adorned with small tassels. It should be washed to 40 degrees on gentle cycle and without meter to the dryer.
Ratings and comments from our customers
Both men and women wore purses shoulder during the Middle Ages and constituted a more spacious alternative to the bags or purses that are smaller than generally used in a belt. The bags made of cloth is not only used as rucksacks of pilgrims for travel or pilgrimages longer, but also in the daily life and domestic labour, such as hand bags, hand bags for provisions, etc were Not designed as fashion accessories, but with the specific purpose of storing and transporting comfortably the essential one when you are out of home. This type of bag or purse can be found in various illustrations of the middle ages, for example in the Bible Morgan (also known as the Bible Maciejowski Bible of the crusaders), an illustrated bible of the THIRTEENTH century.
| Reference | Attributes | Quantity | Price |
| --- | --- | --- | --- |
| 113960001 | Color: Blue; | 0 | £17.75 |
| 113960002 | Color: Beige; | 1 | £17.75 |
| 113960003 | Color: Brown; | 1 | £17.75 |
| 113960004 | Color: Red; | 0 | £17.75 |
Customers who bought this product also bought:
Lenora veil made of soft cotton ideal for medieval or oriental headdresses. p>
5 other products in the same category: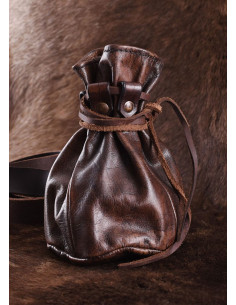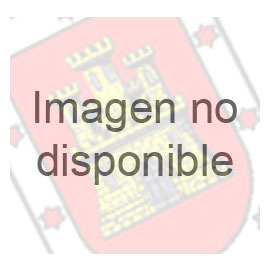 Big bag of leather for coins. This bag of high quality leather is perfect for storing a wide variety of items such as coins, herbs, and dice game. It is made of brown leather soft but durable. Can be closed with a...
Messenger purse Leti white made of thick cotton. Machine wash: 30º
Bag Medieval Duffie long in light brown made out of leather and stitched with leather cord, large-capacity, 18-cm wide X 20 cm high, has a buckle closure around the whole bag, ensuring a secure closure. Very handy as...
Belt medieval with 5 pockets ideal for those small accessories that you need for the trip. The pockets are sewn to the belt. Closed by a button. The pockets measure 6 cms. long, 4 cms. wide and 11 cms. high.
Bag to the belt Agor, dark brown. It is the short version. Composed of two types of leather, leather 2 mm, and split leather. The bag fits well to any type of belt. It is available in brown and black. This bag is...