Katana for the prestigious practices Hanwei. With carbon steel blade forged and hardened differential edge 60 RC hardness and loin 40rc. It includes sheath lacquered black. P>
Ratings and comments from our customers
Data sheet
Long

100 cms.
Material

Blade: Carbon Steel
Weight

1 Kg
Blade long

69 cms.
Handle Length

28.6 cms.
Point of Balance

15 cms.
Width at Guard

3.1 cms.
Steel Hardness (Rockwell scale)

40
Sori (blade curvature)

1.90 cms.
Width at Tip

2.2 cms.
Thickness at Guard

0.7 cms.
Thickness at Tip

0.46 cms.
Customers who bought this product also bought:
China ax functional ColdSteel manufactured by the brand. Carbon steel sheet in 1055. Mango sturdy wood.
15 other products in the same category:
Tigre luxury Katana hand forged and the best accessories. Designed for cutting. The blade is carbon steel K120C. The koshirae is crafted in old bronze finish with gold accents. The Tsuba is of high quality while the...
Katana of the famous series Bleach, which belongs to the character Kisuke Urahara. Kisuke Urahara is the Former Captain of the 12th Division. He is also the founder of the Department of Research and Development. He...
Katana Bleach Ichigo Bankai. 440 steel blade made in black pod.
Katana carbon steel with wooden sheath decorated with 69 cms. sheet. It includes desktop stand.
Katana for practices Hanwei practical XL series with leaves differential 1566 carbon tempered steel hardened in the traditional way with a hardness HRC60 HRC40 and spine. Ideal for the practice of martial arts.
Decorative Katana Samurai with stand and black sheath. In the pod he carries a picture of a Japanese Samurai. The blade is 69 cms.
Katana Zoro from the anime series of One Piece. The katana includes a stand of wood and velvet. Zoro is the second in command of the crew. He stands out for the handling of his swords and for his determination to...
The katana belongs to Naruto Uzumaki, the anime series Naruto. Naruto is the protagonist of the series, is a ninja of Hidden Village of Konoha. It is part ofteam 7composed of Sasuke and Sakura.The katana blade is...
Decorative katana with wooden stand and velvet. The katana has the stainless steel blade. and the wooden sheath covered with leatherette.
Katana with sheet steel oil hardened to give maximum hardness carbon. The handle is in stingray skin. It includes cover, cleaning kit, 2 interchangeable tsubas and wooden box. Comes sharp CUIDADO.-
decorative lacquered scabbard Katana with maroon.
Ninja Katana with decorative desktop stand included. Carbon steel sheet.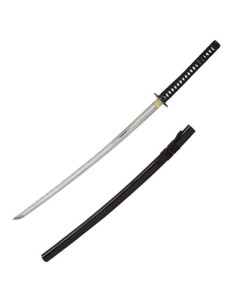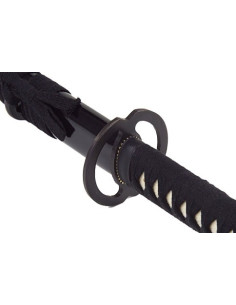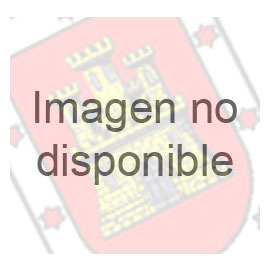 Katana John Lee model Musashi Ichi forged by hand. It is a piece of art asian: Blade forged carbon steel and hardened in the traditional way. The sharp blade has a ribbed to reduce the weight. The handle (Tsuka) is...
Katana Toledo model Shimazu with handle of red wood and sheath black lacquered. The blade is made of stainless steel. Total length of 100 cms.