The sword of Ichigo Kurosaki, the Anime Bleach
The sword of Ichigo Kurosaki from the anime Bleach. The blade is of carbon steel. The sword measures 62 cm, Ichigo Kurosaki is the protagonist of the Manga and Anime Bleach.
Ratings and comments from our customers
It all starts when you receive powers of Shinigami at the hands of Rukia Kuchiki, a Shinigami until Rukia regains her powers, Ichigo must do the work of Substitute Shinigami, fighting Hollows, purify them, and performing the burial of the soul to the plus, so that the souls of both are brought to the Soul Society. But it doesn't include the many enemies that he ran into in his simple task.
Customers who bought this product also bought:
Decorative Katana sheathed black lacquered wood color. The blade is made of stainless steel 440. P>
We introduce the Axe of Ragnar Lothbrok from the Series Vikings. Made of wood and stainless steel. Includes wooden display for display on the wall. Product is NOT official.
5 other products in the same category: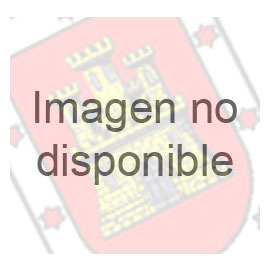 Katana Im a manga One Piece. The katana measures 105 cm and has a blade of stainless steel with inserts in the color gold and red. Includes sheath.
Katana white from the Anime series Bleach. Bleach is a manga series and anime written and illustrated by Tite Kubo. The series follows the adventures of Kurosaki Ichigo, a teenager who accidentally absorbs the powers...
Bleach Rukia Kuchiki Katana. Stainless steel sheet. sheathed painted white.NO includes support.
Katana Bankai Ichigo from the famous manga series and anime Bleach. Blade made of carbon steel with a Cloak of black paint. Includes sheath of black color.