Helmet official of Themistocles, the second movie of 300 "on The origin of an Empire", made of steel with an aged-bronze finish. The interior has a padded lining, soft and adjustable. The total weight of the hull is 1900 grams
Front length in back: 20 cm.
Length from ear to ear: 20 cms.
Inside circumference: 65 cms.
Ratings and comments from our customers
Themistocles 525 - 460. C. was a politician and athenian general. A member of the new generation of politicians who gained prominence during the beginnings of the athenian democracy, along with his great rival Aristides. As a politician, Themistocles was close to the village, and enjoyed the support of lower class athenians, which, in general, faced the nobility. Elected archon in 493 to. C., took a series of measures to increase the naval power of Athens, something that would become a recurring throughout his political career. He fought at Marathon during the First War Health, being one of the ten strategoi of athens mentioned by Herodotus.
Customers who bought this product also bought:
Key Game of Thrones Stark shiny metal.
11 other products in the same category:
Grecian Corinthian helmet made of bronze without rivets. Includes padding. Circumference of 65 cms. One size. p>
Spartan helmet made of steel. Includes wooden stand to expose it. The article has a total height of 41 cm. p>
Italo-Corinthian helmet with frontal protection and in one piece. P>
Replica of the Italo-Corinthian helmet ideal for LARP and theater. The helmet is made of solid steel and comes with a bronze finish, which gives it an antique look. The helmet comes with a leather strap to adapt to...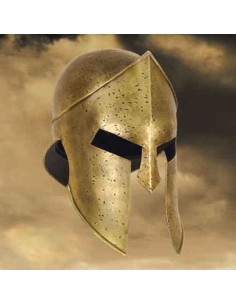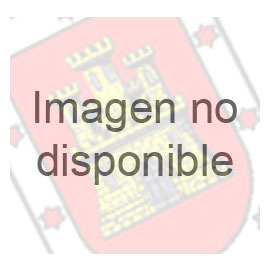 Casco Espartano 300 made with premium quality materials. This incredible helmet is made of steel plated in antique brass and fully lined in leather adjustable. Includes a stand to display it. Front length back: 23...
Helmet Greek Trojan inspired by the armor worn by the ancient warrior Hoplitas. The hull is of mild steel galvanised with a thickness of 1mm. and a pen tail of a horse. Conforms to the head by a leather strap.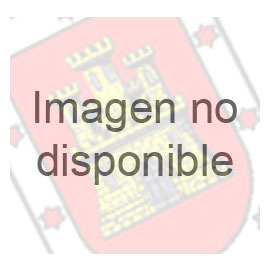 Replica of the helmet Corinth of Ancient Greece. Outside of combat, a hoplita griego would use the helmet tilted upwards for your convenience. This practice gave rise to a series of different designs in Italy, where...
Helmet official soldier giergo, the second movie of 300 'origin of Empire', made of steel with an aged-bronze finish. The interior has a padded lining, soft and adjustable. The total weight of the helmet is 1930...
Gilded Corinthian helmet with horsehair plume. Made of brass. P>
Replica of the Greek helmet used in Athens in 300 BC The helmet is made of brass. The protections for the ears are lined with leather. The plume is removable. Includes padding. The interior perimeter is 63 cms.
Helmet of King Leonidas made of steel and bathed in aged brass. It is fully lined in leather, with a lining-adjustable and carries a genuine crest of horse hair. The helmet has an impressive height of 48 cm, and is...