Pair of Greek brass greaves 1.5 mm. thick. They include self-adjusting straps and leather inner lining.
Ratings and comments from our customers
Customers who bought this product also bought:
Knight Templar Knives with assisted opening system. Stainless steel blade and aluminum handle.
15 other products in the same category:
Medieval Greaves made by hand in synthetic hair with fur lining on the inside and held by drawstrings. Medidas.- Length of greave 36 centimeters and 45 centimeters wide. The price is per couple.
Greaves plated steel with self-adjustable straps. Made from 1.2mm steel. thick. Price per couple.
The armor of the orcs Deal is a set of protections that includes the torso, the shoulders, the bracelets, and the protection of legs.This armor is designed to completely outfit your suit of orc or barbarian. Each...
Greaves made in 3.5 mm thick skin. 50 cms. high approx. Product handcrafted leather of the highest quality.
Greaves made leather 3.5mm thickness by adjustable straps. Extra protection for the part from the ankle to the knee. It is done in black, dark brown, light brown and red. For other colors on request.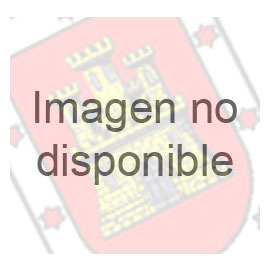 Grebas Viking manufactured with steel strips of 2 mm of thickness based on a germanic warrior of the era Spathas. The grebas are adjustable by run of leather and buckles.
The Viking greba is composed of 7 steel strips of 2 mm. riveted to 3 hard leather straps. The straps are adjusted by brass buckles.
Pair of brass greaves with protected edges. They have leather straps to fit.
Greco-Roman style leg with metallic trim and rivets made of thick cowhide. The price is per couple. Various colors.
Grebas of viking available in black and brown. Made in leather and with reinforced edges. Fit using strong leather straps and buckles of brass. They are ideal to complete your armor of a viking.
Greaves made brown leather warrior. They are self-adjustable buckles on the back. P>
Pair of greaves made of 2mm steel. thick. The metal edges are folded for safety. They include self-adjustable leather straps with buckles.
Grebas medieval set Adam, made of carbon steel with a thickness of 1.2 mm.
Greba of Roman Commander that measured 39 cms. tall and are hand-made in steel with a finish of aged brass. Are lined with suede and are adjusted on the inside with a bead of thick leather. These grebas has an...