Black cape with hood. 100% cotton
Black cape with hood. Made of 100% cotton.
Length from shoulder: 110 cms.
CAUTION.- Wash at low temperature: 30-40 ° C
Ratings and comments from our customers
Customers who bought this product also bought:
Excalibur sword with stainless steel blade etched and aged silver finish. Made in Toledo (Spain). LANKY.- 118 cms. P>
Thali to carry a sword in the back. Hook handcrafted leather to place any type of pod.
15 other products in the same category:
Medieval short vest for men or women. Made of 100% cotton and hand-woven. p>
Pants medieval child model Ragnarsson brown color.
Skirt medieval long red with black stripes. The design is cut wide and is ajuta to the waist with lace-up decorated with small wooden beads. The skirt is very comfortable to wear and the sides have 2 bolslillos, which...
Tunic medieval long model Albrecht of red color. The robe is cotton-safe, straight cut and has openings on the sides at the height of the legs, thus providing a greater freedom of movement. The design is based on the...
Tunic Hospital with the cross of velvet white embroidered on the chest. The robe is made of 100% high quality cotton. Comes open both front and back, which makes it perfect for the fight. It is an indispensable...
Tunic medieval model Eckhart, made of cotton. It is a simple robe, and straight cut. We recommend that you accompany them to the tunic with a belt, completing her look medieval.
Black tunic Medieval short model Leif, long sleeve made of cotton, ideal to complement with medieval costumes.
Thor shirt with laces available in black, white and ecru. The shirt is 100% cotton and has to be washed at 30º.
Viking trousers in brown wool with crossed laces on the hem. 74,03% wool16.43% polyester li>5.56% nylon2.49 cotton li>1.58% viscose
Pants medieval model Fenris in brown color. They are manufacturing with materials of first quality.
Dress medieval model Lannion color red made of cotton 100%. CARE.- Only includes the top. Does NOT include the long tunic beneath it.
Leather armor for children that is designed to protect the whole torso. The front part is made of plates of leather, protecting the chest and the abdomen. The back is composed by two parts of leather together by...
Tunic Medieval Frekja Sand short made in the traditional way in cotton of the first quality.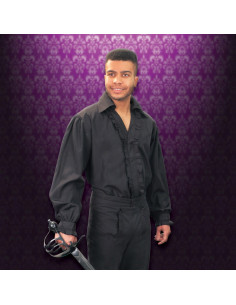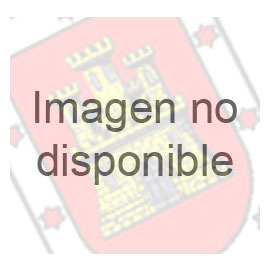 This shirt of Don Juan is made from black cotton with a high neck top and a front with ruffles and cuffs.
Elegant black-garnet gothic dress with pointed trumpet sleeves and made of soft velvet. With laces on the chest to adjust. Recommended to wash machine 30º C.