Create your own Sword Combat custom
Create your own Sword fighting custom. Our master craftsmen of Toledo, Spain, the rest to your liking. Choose between the different types of pommel, hilt, guard, blade (matt or polished), sheath, and sharpening.
NOTE.- Being a custom product, once the order is placed, since there is no possibility to change this product.
Ratings and comments from our customers
Data sheet
Long

101 cms.
Blade long

84.5 cms. (33-1/4)
Width at Guard

5 cms.
Handle Length

11.7 cms.
Width at Tip

3 cms.
Customers who bought this product also bought:
Supports silver fleur de lis wall. It Includes 2 brackets with plugs and screws.
For training Bokken made of rigid, durable and lightweight polypropylene house Cold Steel. Imitation grip grip rope.
15 other products in the same category:
Functional Oakeshott German sword of the 18th century. Manufactured with high carbon steel blade well tempered. Leather handle wrapped in leather, classic knob with engraving and steel guard. Includes matching...
Functional replica of the sword of Prince Tancred of Galilee. The pommel of this sword is represented by a flower of Galilee on one side and on the other the Cross of the Crusaders. The handle is made of wood covered...
Malta medieval sword model.This magnificent sword has a steel pommel with a cross of great importance, Brotherhood, symbolizing their devotion. The sheet steel is forged high carbon very well balanced. The handle is...
The English barons were a bold and independent group that rebelled more than once against their king. The sword is a replica in honor of these brave men. The blade is tempered steel with a high carbon content. The...
Classical functional Bastarda sword of century XV used in the battle of Bosworth by the throne of England between the houses of York and Lancaster. A weapon, although long also light and well balanced. Sheet forged in...
Condor Sword Gladius type Mainz functional. Made with 1075 carbon steel blade and handle in walnut with leather coating. Includes sheath made of walnut wood with rustic metallic finishes.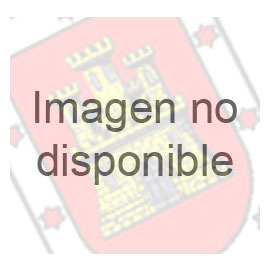 This glorious sword is rich in ornaments from the coat of arms of Locksley to scenes of the Forest of Sherwood. The sheet of high carbon content, has three crosses of Locksley engraved with acid on both sides. All the...
The battle of Hastings in 1066 closed the defeat of the English against the Normans, who crowned William the Conqueror as the new king. At the same time, this historical fact marks the end of the Viking age because...
Italian esclavona functional sword with steel blade slightly resistant carbon HRC 44-48 and riveted handle. Their bond is notable for its design with rounded end.
Functional rapier sword manufactured by the prestigious Hanwei house.The series of Hanwei Rapieras swords based their design on early seventeenth century swords in Europe where a rapier sword was considered an...
Sword for LARP model Caprine made with a skeleton of glass fiber with a thickness of 10 mm, EVA foam tender and all coated in a layer of latex of the highest quality.
Typical Gladius sword used by Roman legionnaires. It is decorative. Sheet is forged in carbon steel. Handle and knob in wood. Includes wooden sheath with brass ornaments.
Broadsword Renaissance pillar with warm carbon steel guard and pommel and steel sheet. It stresses its 170 cms. Long and his two-handed grip. Renaissance pillar is the term for the long sword Renaissance.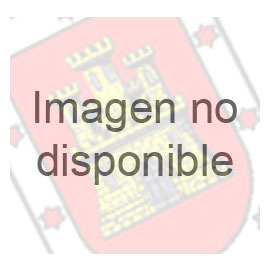 Saber Battalion 95 of the riflemen British. Around the year 1803. Blade in high carbon steel EN9. Save with engraving of the Battalion 95. Includes sheath with metallic finishes to play with the sword.
Ideal for medieval sword training (no contact). Made with carbon steel blade and full tang and blunt. The knob is double bolted. Grip covered in leather.