Dagger ancient Templar with sheath
Dagger old model Templar with sheath decorated. The blade is made of stainless steel. The guard is decorated with a shield of the knights Templar. The knob is fantastic dagger is a helmet of the Knights Templar. To choose between the gold finish and the silver finish.
Ratings and comments from our customers
| Reference | Attributes | Quantity | Price |
| --- | --- | --- | --- |
| 112320001 | Finishes: Gold; | ? | £15.59 |
| 112320002 | Finishes: Silver; | ? | £15.59 |
Customers who bought this product also bought:
Shield wall brackets. It Includes 2 brackets with plugs and screws.
US army revolver of civil war manufactured by S. Colt, 1860.
Castañeta Foil, Tempered steel, polished, flat sheet of old fencing. The foil is a long, flexible blade. P>
15 other products in the same category:
Daga or decorative Roman pugio with silver finishes. Stainless steel sheet with Roman motifs. Chapon handle ornamented with gold on the hilt ..
Decorative Viking Dagger with carbon steel blade. The doorknob and the guard of this dagger are made of brass with Viking ornamentation. The handle is made of wood and with metal strings. Includes leather sheath...
Sky Knight dagger decorated with stainless steel blade and sheath.
Dagger Boabdil. A high quality dagger from the Exclusive Collection 'Historical Daggers' by MARTO. Certificate of Quality and Origin. Made in Toledo. Details of the engravings of the handle with contrasts. Fist...
Dagger Diávolo Left Hand functional with sheet carbon steel 1055. Grip lined with metal chain. Includes sheath of black leather to play.These daggers were used mostly in the left hand to stop the blows of an opponent....
Medieval dagger cutting terminations grip lily. It includes sheath with metal finishes. Total.- 38 cms long.
Golden flaming templar dagger with designs of templar crosses and Knights Templar in pommel. With blade in stainless steel and handle in Zamak and ABS.
Roman dagger blade 19.5 cms. and metal sheath.
Medieval dagger XVI century with silver hilt. This elegant dagger has a large blade made of carbon steel, fully tempered. The guard, the handle and the knob are made of nickel silver. This is one of the most...
Knife Gurkha Kukri Nepalese blade rome carbon steel forged and hand grip is made of carved wood. Includes sheath of wood lined in black leather. On the back features 2 cuchillitos small; the karda and the chakmak (8...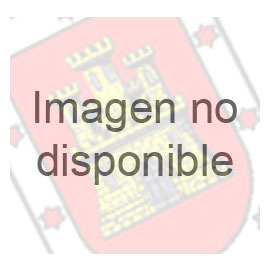 Dagger Rondel or Buckler European with a blade forged of steel with a hilt made of carved wood and finished guard and pommel latonados. Includes sheath made of leather.
Viking dagger lions with carbon steel blade and handle with metal decorations. overall length of 34.5 cms.
Scottish medieval dagger manufactured for use with shield and sword or simply with a Claymore. Blade made of carbon steel and handle carved in wood according to Chevron design, a symbol used in heraldry that has the...
Dagger Egyptian Tutankhamun with leaf decorated in stainless steel. Grip, pommel, and sheath decorated and glazed with egyptian motives.
Gothic Dagger with leather sheath. The blade is of complete spike and screwed to the knob, but the dagger is not functional. The handle is covered with leather./ P>